| | |
| --- | --- |
| Posted on February 11, 2014 at 5:14 PM | |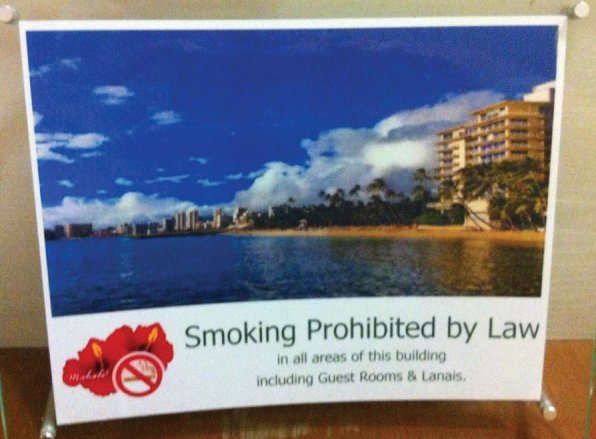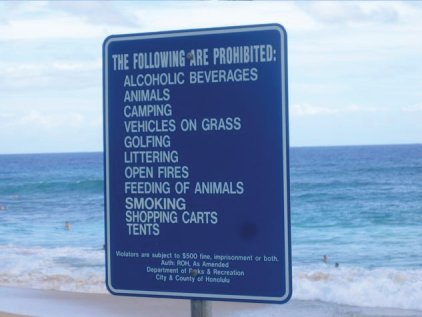 All indoor and partially enclosed public places, including restaurants and bars are 100% smoke free in Hawaii.Under new proposal, smoking at beaches may be banned statewide Photo by B.E.A.C.H.For those who enjoy lighting up a cigarette at the beach, a new proposal getting traction at the capitol will make that illegal.
Smoking is already banned at all Oahu beaches since January 1 2014, but some lawmakers want to expand that ban to every island through House Bill 325.Lawmakers are debating whether to include electronic cigarettes in the ban, which are smokeless and leave no trash behind, saying they don't want children to be exposed to vapor.Rep. Cindy Evans, D-Hawaii Island, the House Water and Land Committee Chair, introduced the bill.While advocates maintain the ban will keep Hawaii's beaches cleaner, opponents said it could hurt tourism and impacts smokers' rights.The vote on the measure in the House Water and Land and Hawaiian Affairs committees is set for Friday.The bill still needs to pass the House Judiciary Committee and the full House before crossing over to the Senate.
http://www.hawaiireporter.com/under-new-proposal-smoking-at-beaches-may-be-banned-statewide/123
Categories: Health & Wellness
/